Re: However...
: Agreed. Organisms are alive - their constituent atoms and molecules are not.
: It is silly to talk about living matter. What is the difference between a
: living carbon atom and a dead one? :-)
Isn't this pretty close to what Homeopathy advocates say? Something about how water can be 'live' or has a memory?
: Wasp stings are made of zinc. Is that living zinc???
Really? Got a source for that?
: That vital spark idea is so quaint and medieval yet people, who should know
: better, still cling to it.
There's a lot of stuff that you might call 'quaint and medieval', but is still in common use because humans don't change.
: I bet it's what Star Trek writers imagine the
: scanner are looking for when they scan for life signs.
Ugh.
"Biosigns" and "Life forms" keeps popping up in science fiction, and I don't think a lot of people really put much thought into it. "It's alive, therefore our magic scanners can pick it up. Even if it's just one microbe. Of course, said scanners can't tell the difference between a microbe and a marooned pack of superhumans."
Some have tackled it (Like, surprisingly, the fluff behind The Chronicles of Riddick) by talking about sensors detecting a mixture of electrical activity and infrared radiation.
: But after seeing the Indoctrination Theory posts on you tube I am convinced
: that some people don't care for evidence - they will believe what they
: want to believe because they have emotional/philosophical needs that drive
: them to cling to what they feel they need. It is normal human behavior. We
: aren't very rational but then what would you expect from monkeys? :-)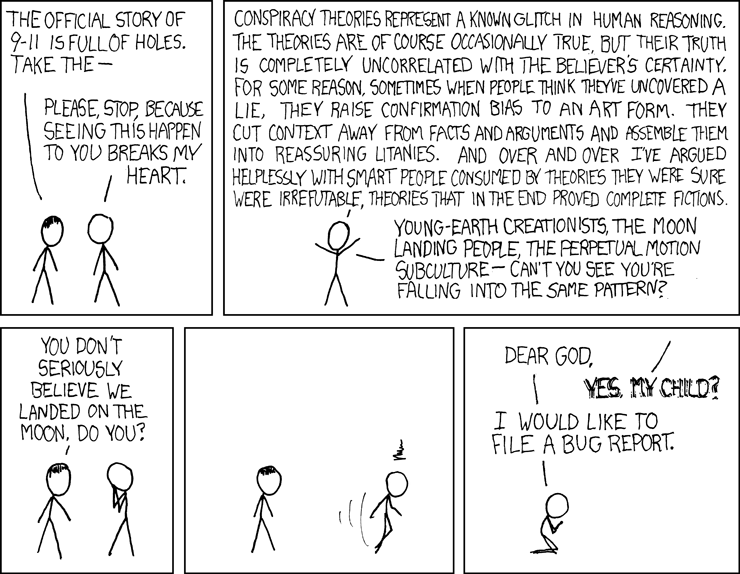 : Any thought that isn't 'giant robots fighting giant monsters is cool' is just
: a category error when watching that film. You know what you have signed up
: for when you buy the ticket.
Hmm... could this be another one of the limited functions mechs are good for? Entertainment?
: It is hard to avoid thinking, 'if they know where they appear and have
: advanced warning when they will appear: why can't they park an atomic mine
: over the fissure and detonate when the Kaiju emerges? But in the context
: of this movie those thoughts are just missing the point.
More importantly, Pacific Rim is like most horror movies: stupidity is required to make the plot work. Otherwise, they wouldn't be fighting with mechs. So, there's not a whole lot of difference between the powers that be deciding to combat kaiju with giant mechs, and testing two headcases for drift compatibility while the mech is live and the guns are loaded.