Previous posts in this series:
ODST
Reach
Part 1
Part 2
Halo 3
Part 1
Part 2
Five levels down. Four to go. The Ark and The Covenant are up next. However... I really wanted to group this reknowned two-level sequence into one post, but I took way too many screenshots to feel comfortable with that idea. So The Ark and The Covenant will be associated by separation, rather than by grouping... or something, I don't know. Anyway, here's The Ark!
Images link to larger images.
//============================
At the opening of The Ark, I'm joined by ShadowOfTheVoid and dovber781.
Anyway, The Ark. It's got some top-notch skybox.
You can vary the amount of dust in your face by changing the height of the theatre camera. Here's a fairly high-up shot of the milky way.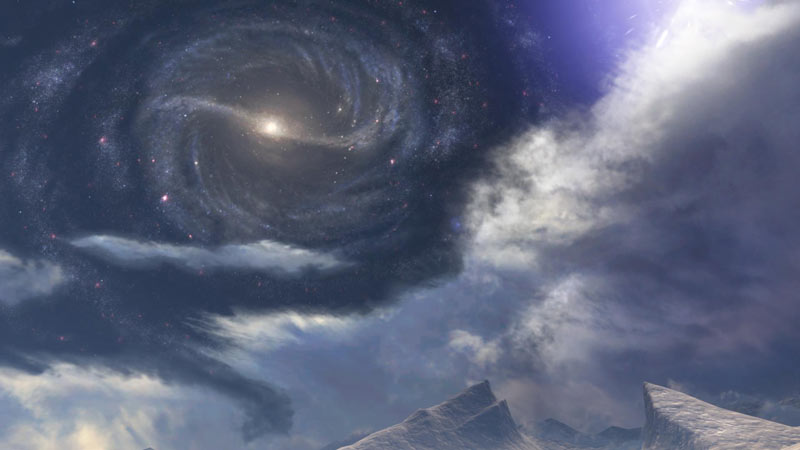 Similarly, here's the dusty desert floor.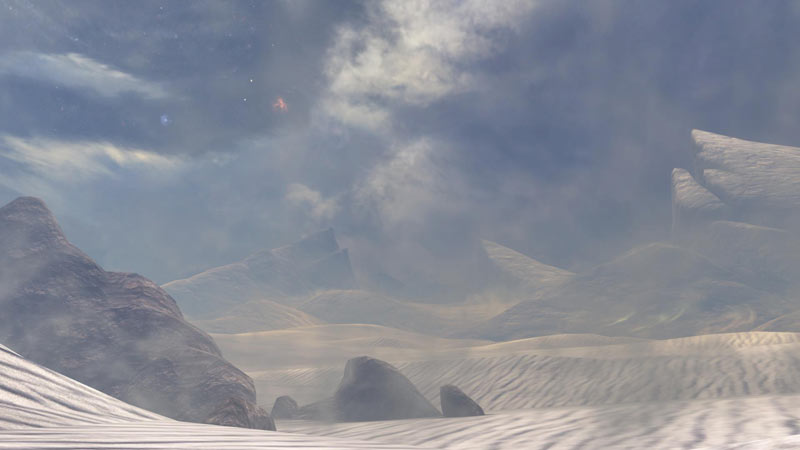 And here's the sky in stereoscopic 3d, presented for cross-eye viewing.

Although The Ark encourages you to stare at it, intense action is right around the corner. dovber781 and ShadowOfTheVoid try their hands at synchronized sniping while I lead the ODSTs on the upper ridge.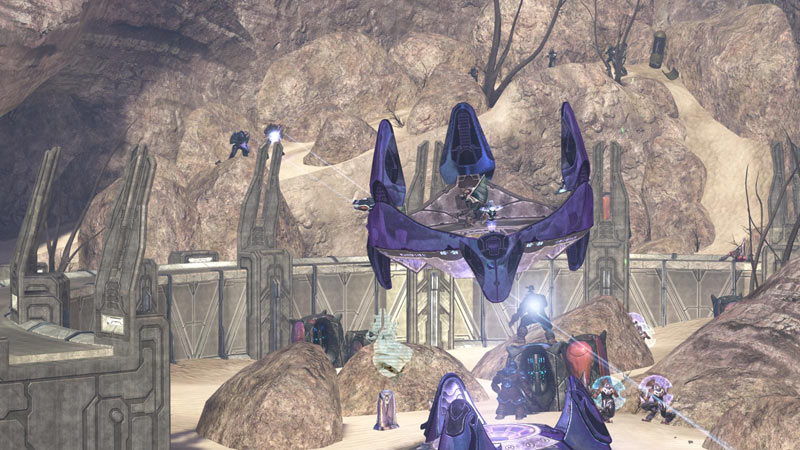 dovber781: This is a better-working sniper tower than in Halo 4.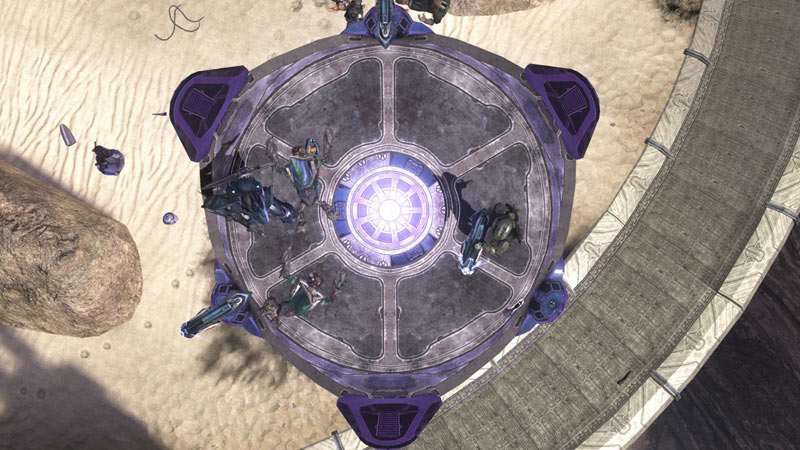 After two large fights, we come to a Forerunner hallway. It's small, but it's worth stopping and taking a look around.
dovber781: When I played this a while ago, I had fun, I spent like 2 minutes... I just don't know why Bungie would make a detail like that. Why? I mean, why?
ShadowOfTheVoid: If you do it just right, your weapon will be covering right in front of the terminal.
When you decide to leave the hallway, you will quickly meet the second of Halo 3's brute vehicles. If you're unprepared for it, this meeting may not end well for you. On the other hand...
ShadowOfTheVoid: Alright, I'm taking care of the Prowlers.
After clearing the area, we can't proceed until dovber781 finishes setting the table. Unless you're a marine on a mongoose. Then you proceed, with inadequate velocity, whenever you please.
By the way, am I the only one who didn't realize that there was a cave in the cliff behind us, connecting the area we're on with the lower area? I only found out about it when taking this shot.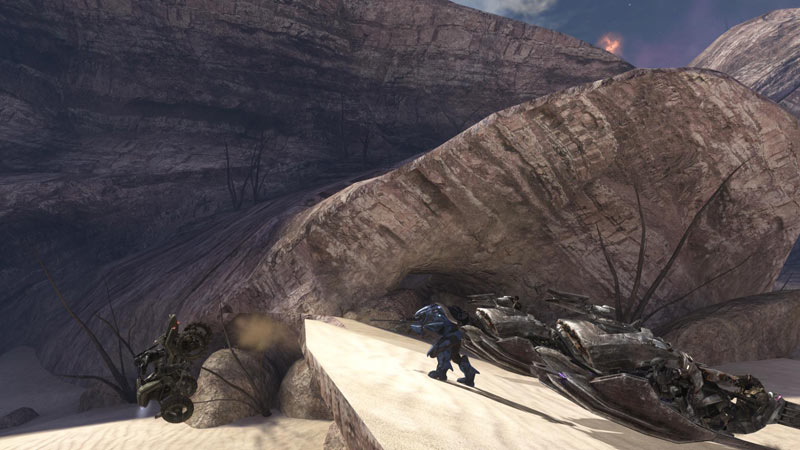 The Ark is absolutely filled with available vehicles. Take advantage of them!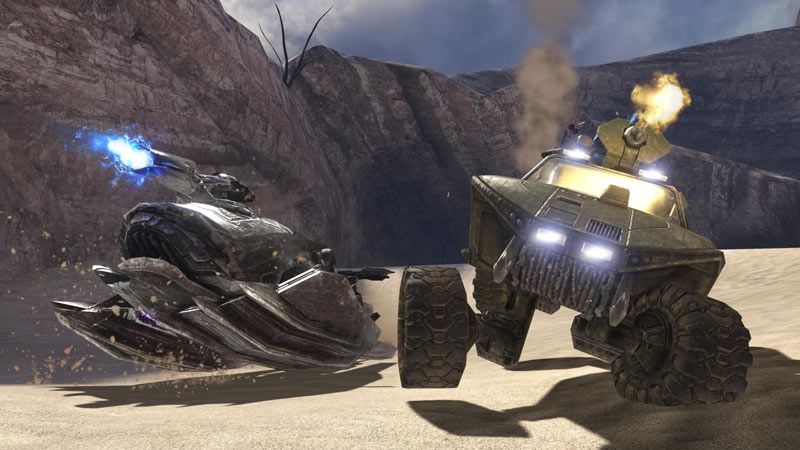 Although equipping marines with rocket launchers can be powerful against your enemies, it can also be powerful against you.
When we get to the LZ to help the Forward Unto Dawn land, one marine decides that it might be better to hang back and let us sort this one out.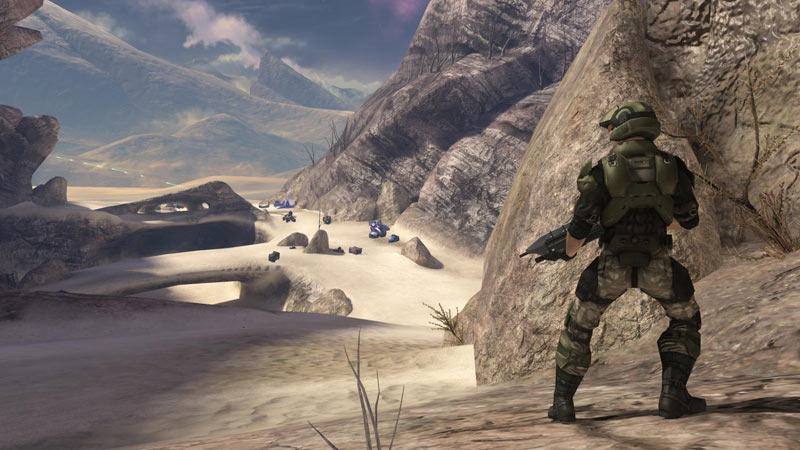 When the FUD actually comes down, this marine winds up assuming the role of that one guy who says things.
Neither hanging back nor becoming a contributing character prolong his life, however.
ShadowOfTheVoid: Give him your fuel rod.
If tank didn't beat everything before, it does now.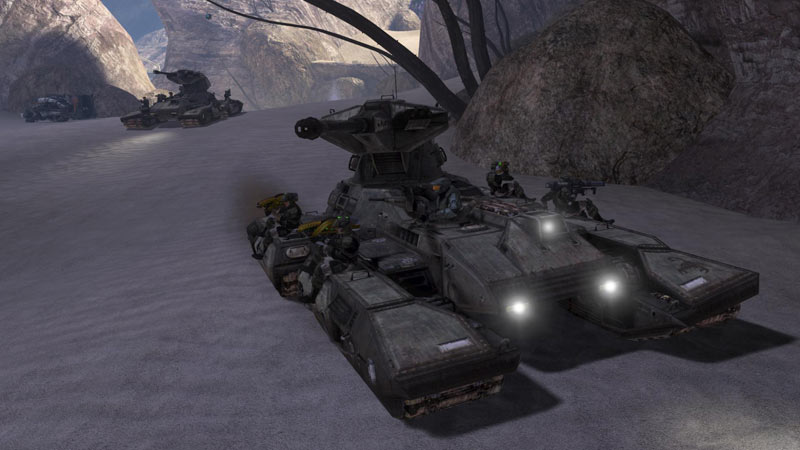 As we leave the area and head into the Forerunner wall, it's worth noting that this is a very large and connected load zone. The FUD in its LZ is clearly visible from the bowl area where you enter the wall.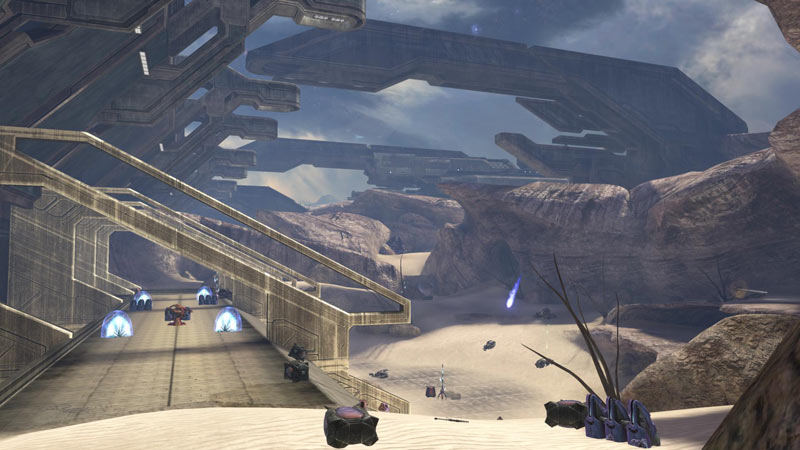 Inside the wall, we observe the procession over the bridge. This time, nothing too catastrophic occurs. On some playthroughs, many marines will carefully and slowly drive themselves over the edge.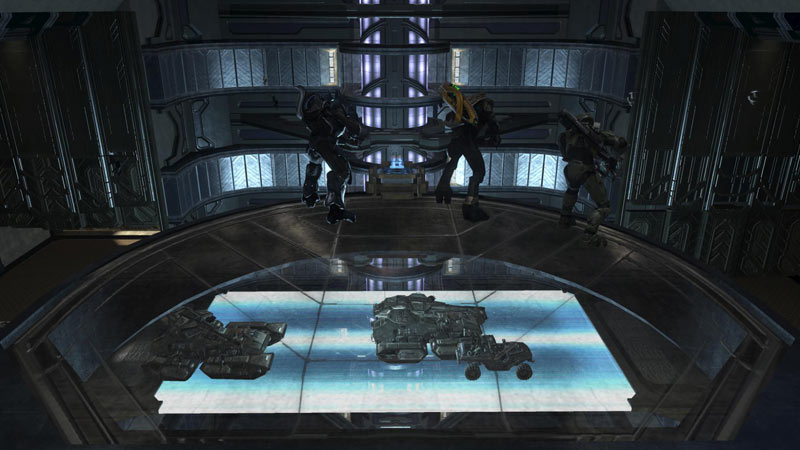 Leaving the wall, Halo 3 opens itself up. Scarab setpiece? Crazy skybox reveal? Massive vehicular battle over a huge, branching hill? Why not all at once!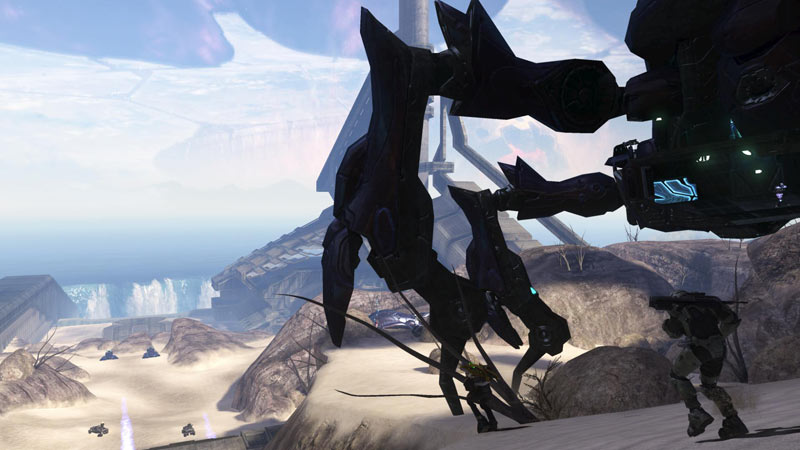 The Covenant put up a fight as we descend, but ShadowOfTheVoid is determined to demonstrate that tank beats scarab.
And I'm determined to demonstrate that getting hit by huge Scarab pieces doesn't actually hurt much.
The level continues into a massive structure, but it's not time to enter just yet.
ShadowOfTheVoid: Have you ever, like, gone round here to explore?
And with some climbing assistance from a burning tank, that's exactly what we do.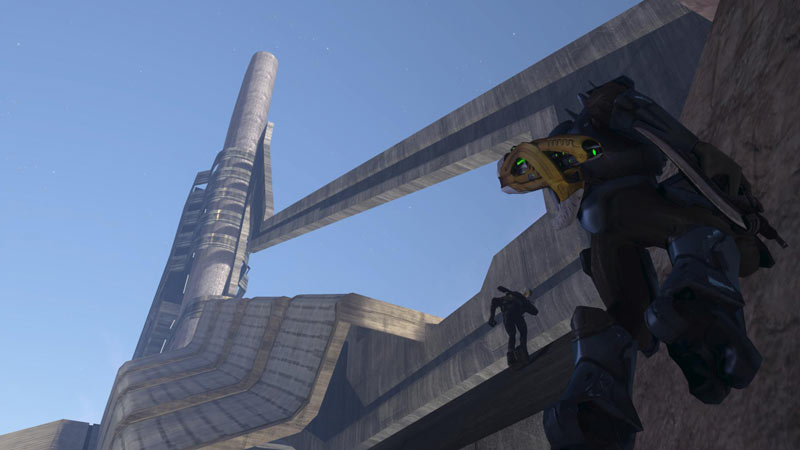 dovber781: My. Oh, my...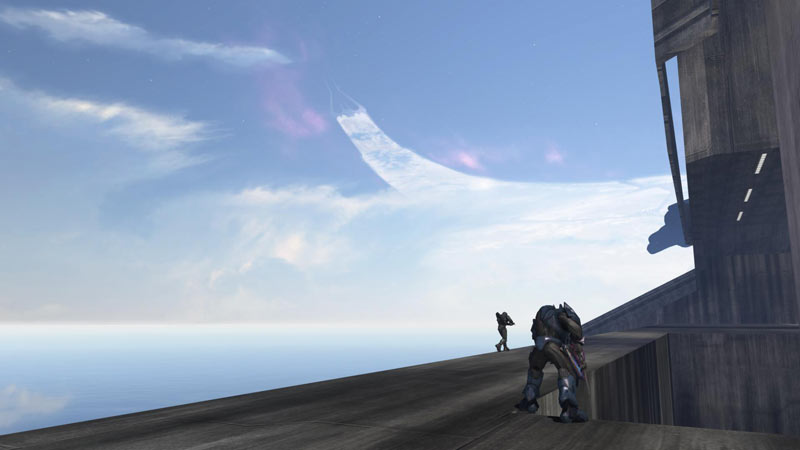 Dov "The Bear Dove Into The River" Ber: Oh **** we're on the glass panels with the grating! Oh **** this is awesome! Hey Shadow, did you see we're on the glass panels!?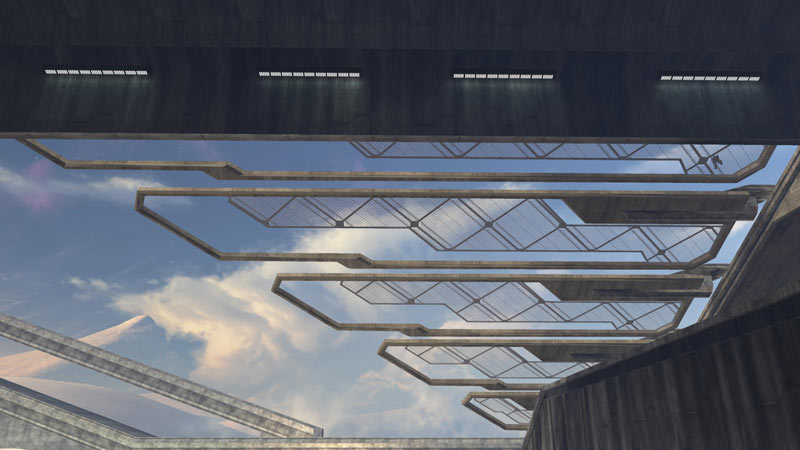 The skybox here really is phenomenal. Including in 3d!

After we had our fill of good views, it was time to head inside. Into Halo 3's loving reference to The Silent Cartographer.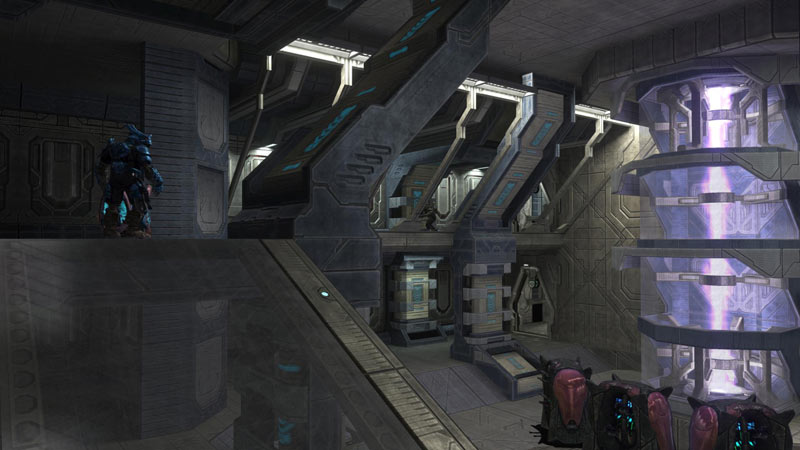 The Cartographer structure features quite a bit of multi-level design, like its Halo 1 predecessor.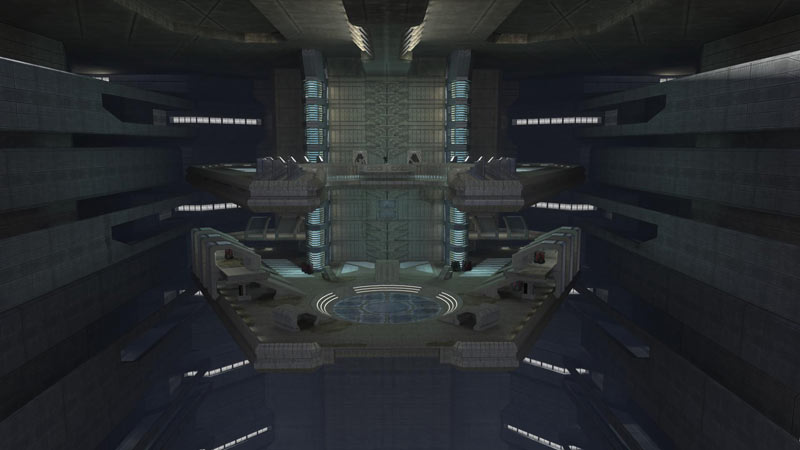 This outdoor area happens to look fairly cool from below.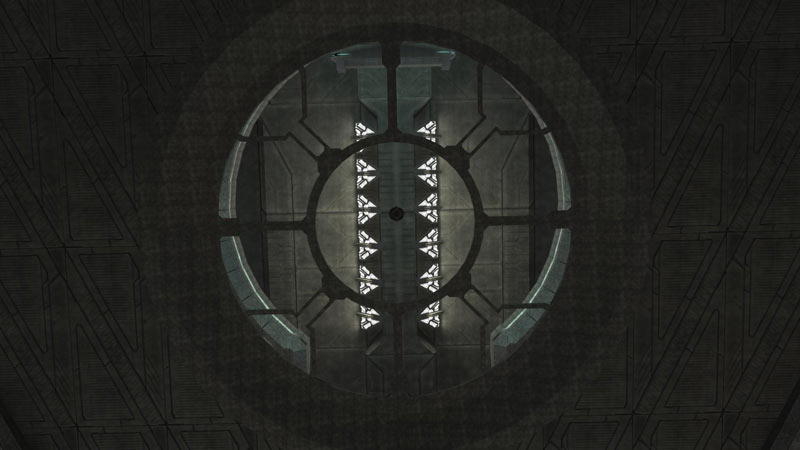 Camo brutes look cool. This guy reminds me of warlock character art from Destiny.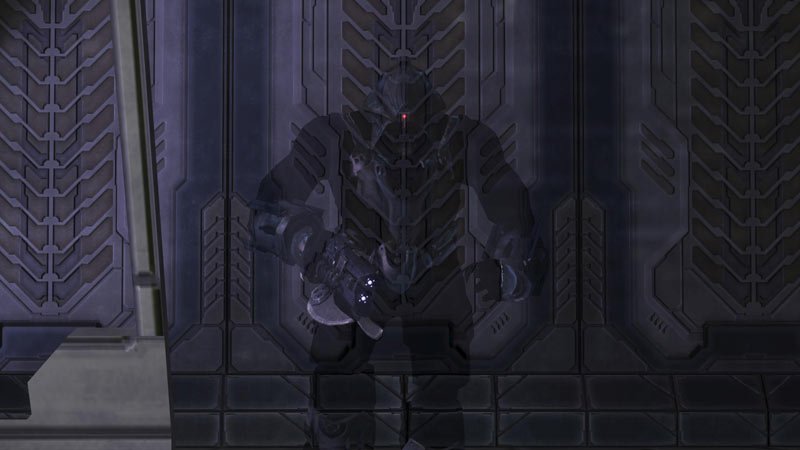 At the level's end, a brute chieftain attempts to stop us. He used his invincibility equipment, but this does not protect against ShadowOfTheVoid's assassination.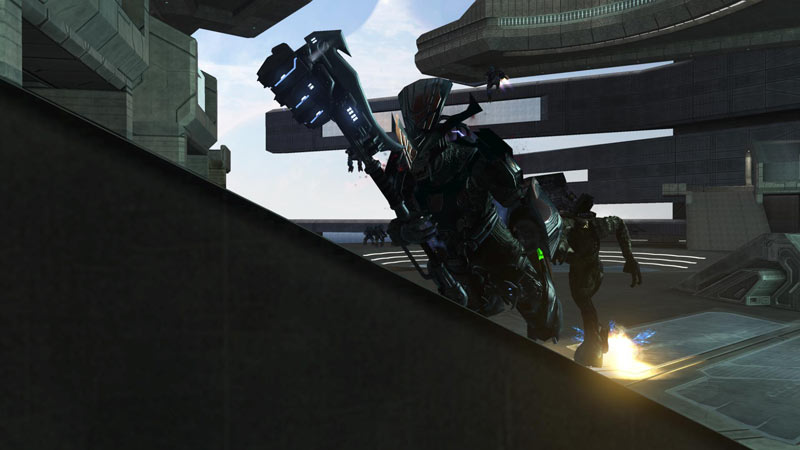 And that concludes The Ark. Unfortunately, Dov "Glass Panels" Ber skipped part of the end cutscene, and was thus never heard from again (or at least he wasn't online when we played the later levels, which is basically the same thing).
//============================
See you next time on The Covenant!