Late last year I made an
ODST post
titled "So, ODST is a pretty cool game."
Then I felt like doing the same for Reach.
Part 1
Part 2
But Halo 3 was feeling lonely, and Halo 3 is a pretty cool game too. Like the Reach stuff, this isn't going to be a 1-part thing; I have grown too trigger-happy with the screenshot utility. Today, we tackle Halo 3's introductory levels, Sierra 117 and Crows Nest.
Images link to larger images.
//============================
Halo 3 wastes no time getting to pretty scenery. Sierra 117 starts right off with a gorgeous cluster of trees, sunbeams, and shadows.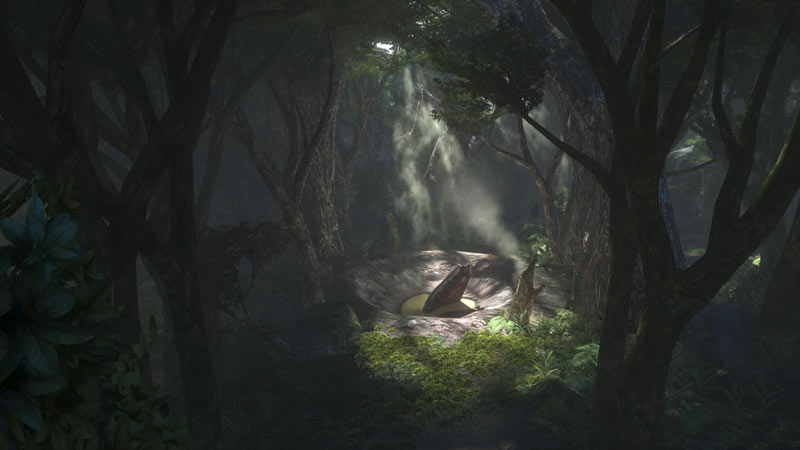 ShadowOfTheVoid: I like the marine armour in this game.
Wait, what? We have a coop partner? Well, Halo 3 is awesome in coop, so why not! Anyway, marine armour!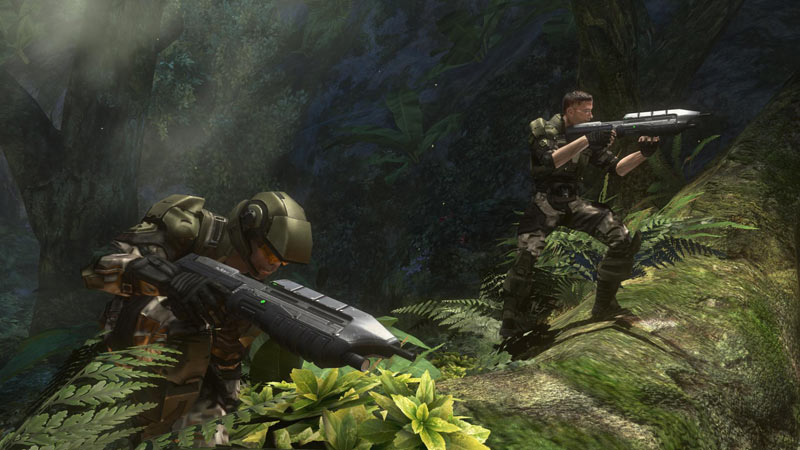 Wouldn't it be awesome if, in the real world, it was possible to see Mount Kilimanjaro in 3d?
Like my Reach post, I've decided to take some stereoscopic 3d images, presented for cross-eyed viewing.

ShadowOfTheVoid: Whoops. **** that sucked. Royally.
We glance around before proceeding. The way the Covenant weapons "glow" in the light is pretty neat.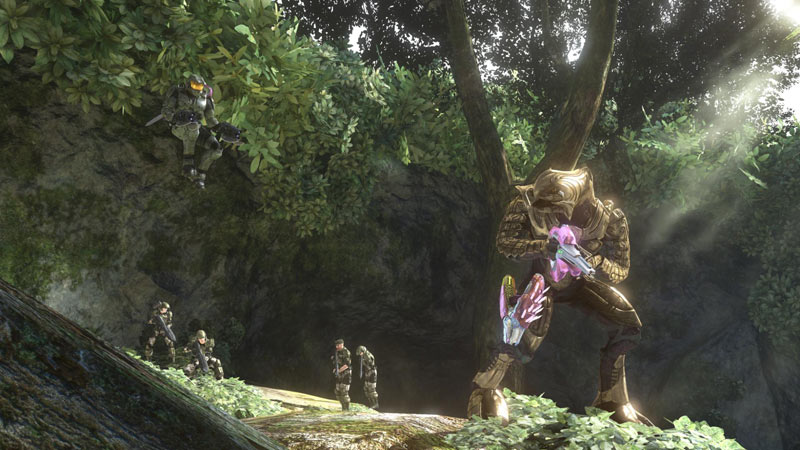 ShadowOfTheVoid: Grenades... blow them to bits!
We come to the river, where we blow grenades to bits. Or something. This is a reasonably detailed and fleshed-out combat area, while serving simultaneously as a setpiece where Johnson himself is operating a gun on a pelican.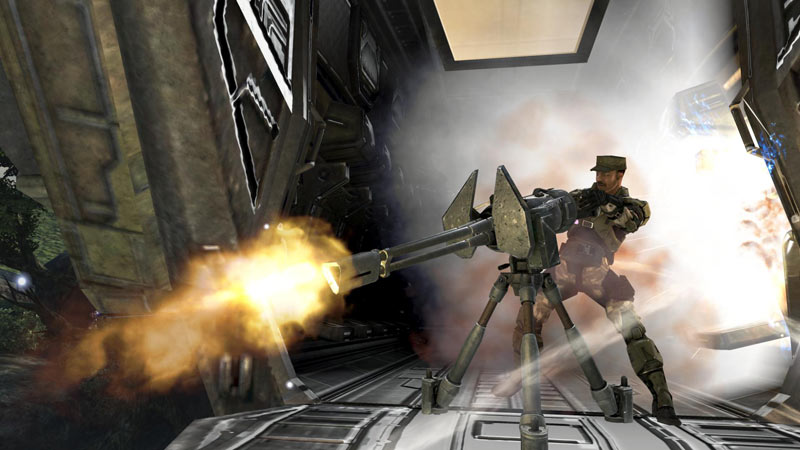 However, this river spot is more than just a setpiece and combat area. Even as it does these things, it engages in showing off Halo 3's water system. This system really needs mentioning. In my Reach post I praised Reach's water, and I said I wasn't going to comment on whether Halo 3's water was better. But suspicious readers could have discovered a different reality. One in which I am a liar.

First things first: we're going to submerge ourselves in this glorious Halo 3 fluid and do battle with the vicious fishes (say that ten times fast!). These guys show up as little yellow blips on radar, so I might be betraying the fish, but whatever.

Defeating fishes lets Halo 3's water physics take over. The fish floats downriver, while plants sway in the foggy water.
Most of all, the water just plain looks good. Later in the level, the waves at the bottom of the dam are fairly large.
When the fighting around the dam is finished, the level concludes. But not without some spectacle of Halo 3 lighting and kabooms.
//============================
ShadowOfTheVoid: Yeah, uh, we've been at war for the last 25 years, ma'am. We need actual coordinates.
So, Crows Nest. The level which kicks off with that deliciously strange "To War" line.
In addition to having ridiculous dialogue, the opening cutscene shows off the neat effect of Halo 3 lighting in darkness.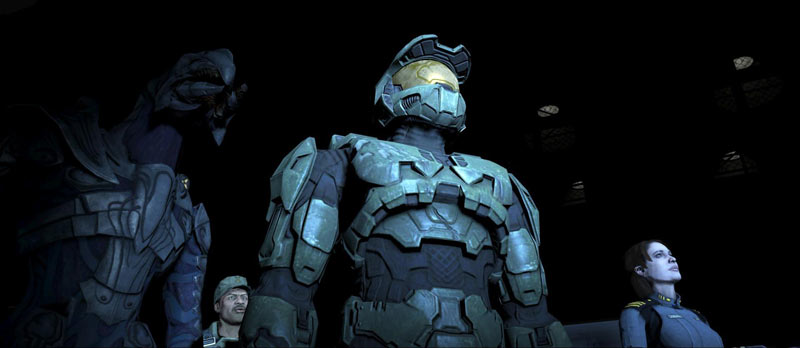 ShadowOfTheVoid: Alright, here's what I like to do...
In Crow's Nest, you quickly get to a wide hallway. It seemed like a decent spot for a couple 3d shots.
First, here's the iconic doomed warthog.
And here's some dual-weilding. Hey, I may not like it, but I admit that it can look nice. From some angles. Sometimes.

It turns out the base has a hangar. It also turns out that you can get some interesting views outside. On the left side, we can look in through the windows.
The Crow's Nest skybox needs mention. From the hangar, you can see the landscape below, with a looming Covenant cruiser and an air battle.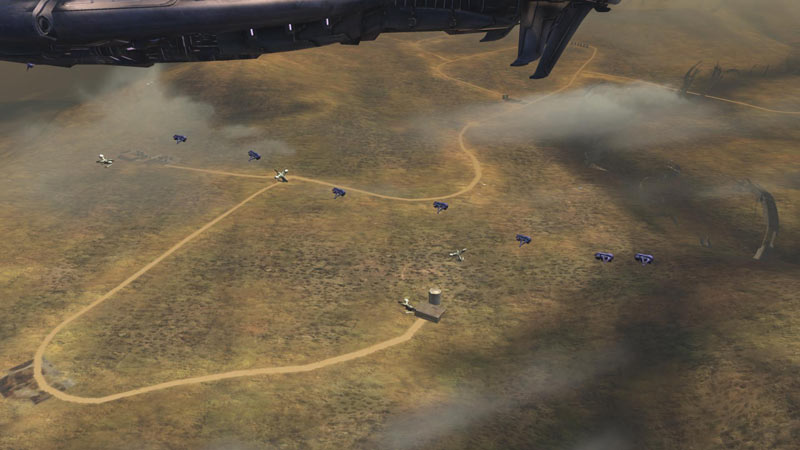 Although it looks like clear weather from above, flying down puts you into a layer of fog, dust, and apocalypse.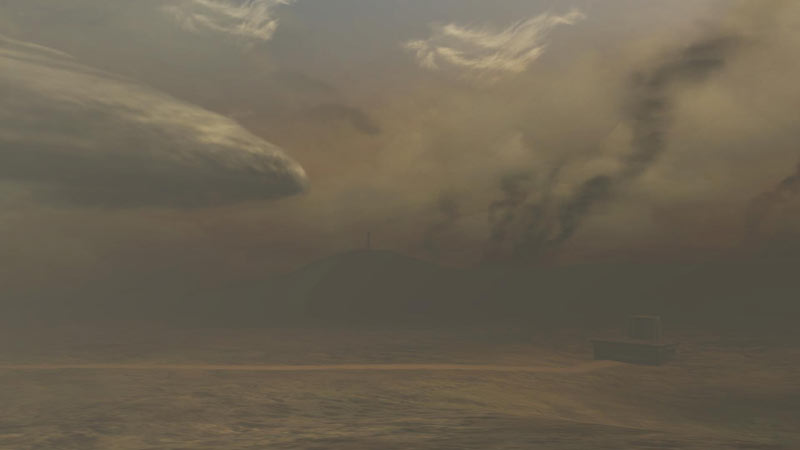 The sky itself looks nice.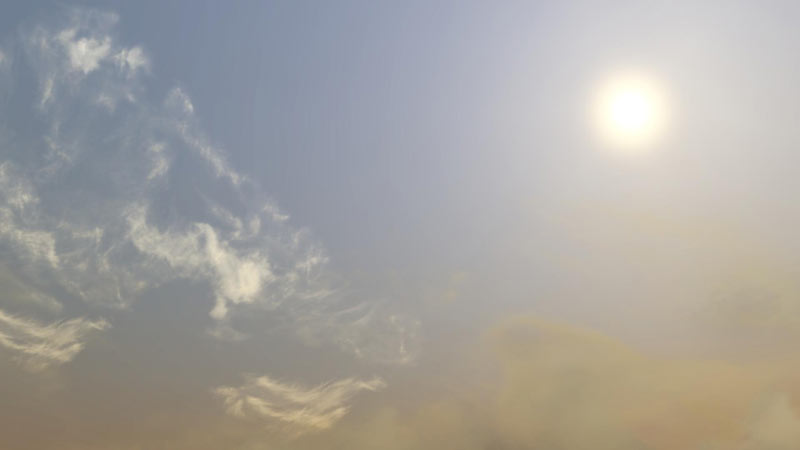 Anyway, enough looking at skyboxes. We have to get to the barracks to "save" some marines! And by "save", I mean...
ShadowOfTheVoid: Oh god, what did you do!? You killed half the marines!
Oh, I'm not finished. There was one other marine who didn't quite get inside the elevator. She wound up in an unusual flying state... and with my "help", she managed to "reach" the bottom of the level.
After rescuing the marines, you set a timed bomb to take out the base. For whatever reason, this causes the lights to flash and cast some nifty lighting. Which means it's screenshot time.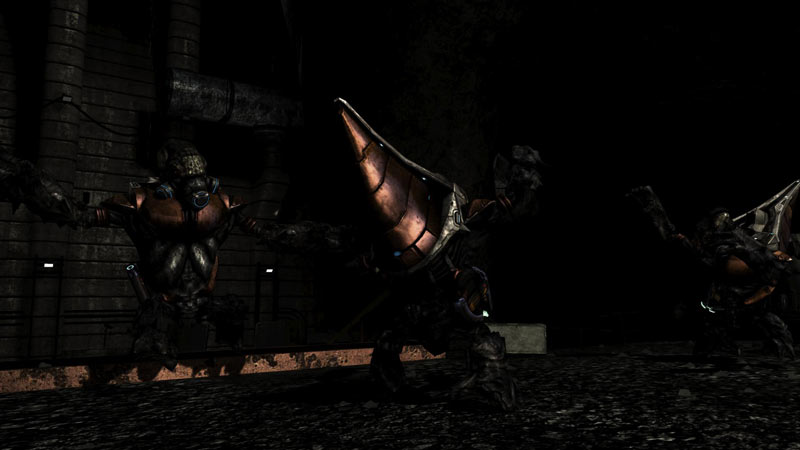 This bomb has some amazing magical powers. If you fly outside with the camera while the lights are flashing, it turns out that even the sun is affected.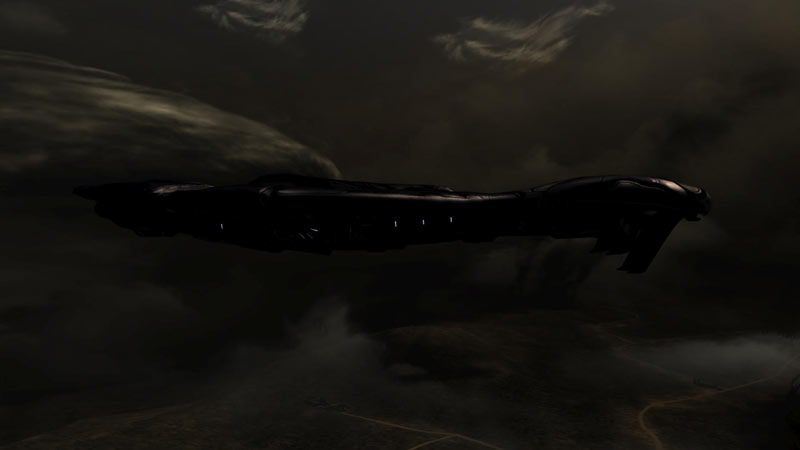 We escape down an elevator. Did you ever think the flames as you go down look kind of strange? They look strange from up top as well.
We come to a hard stop deep beneath Crow's Nest and stumble out of the fires. What do we find? Nathon Fillion? Well yeah, but also dovber781.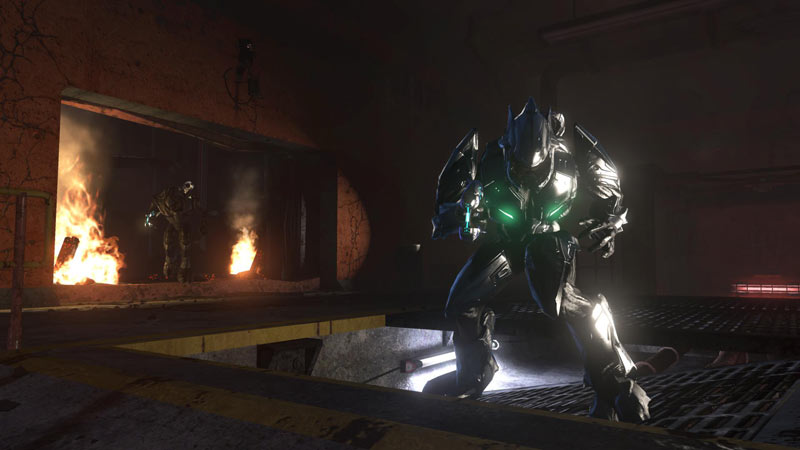 //============================
But that's something for the next post. See you next time on Tsavo Highway!