For the price of three new Xbox games, you can buy Mega Bloks newest offering, the
UNSC Mammoth.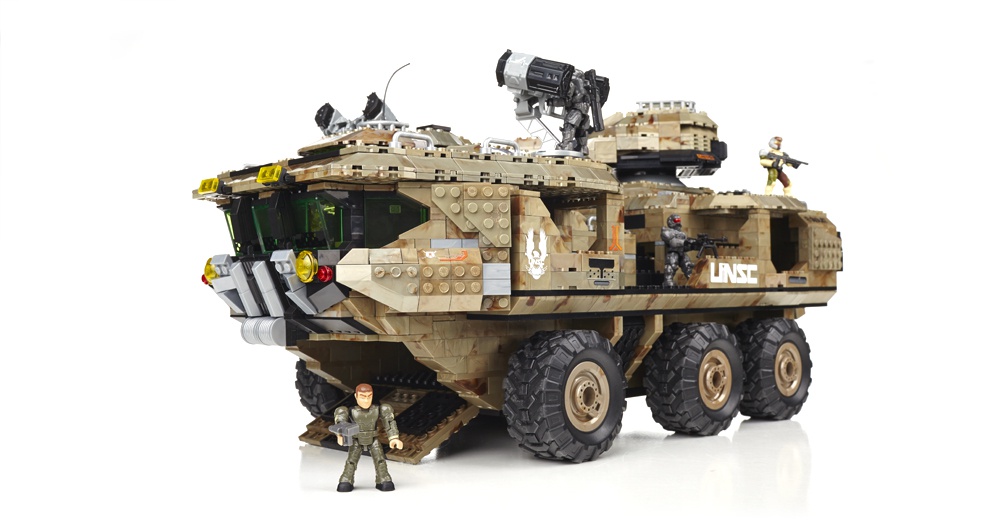 Specifically, this is the M510-A1 version, which has redundant target designators mounted on each turret, as well as a crate of them in the lower hold. In addition, it has been downscaled to a more reasonable size for self-propelled artillery, though barrel length and carrying capacity were sacrificed.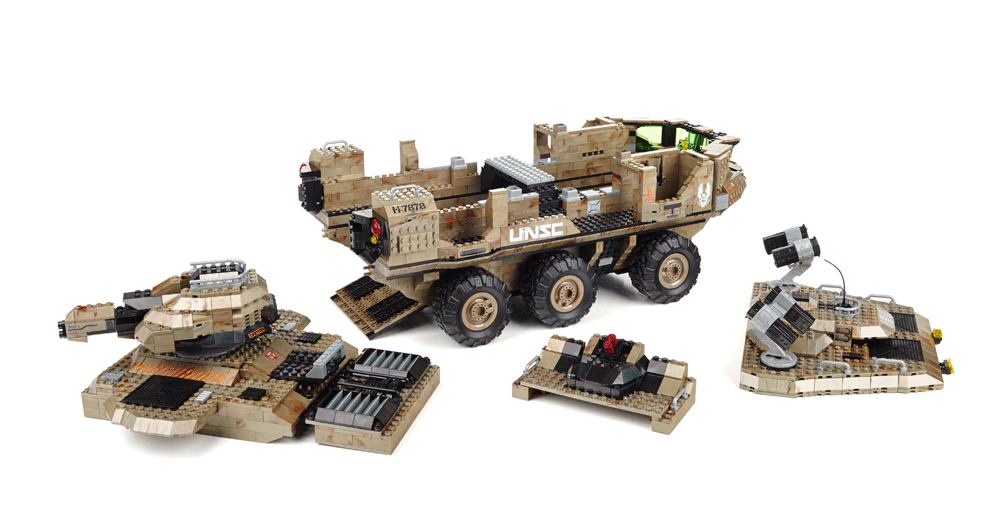 More at the link. Have at it.