Hello Everyone, you've seen my statue here before but I wanted to share some of the creation process with you. Let me know what you think. Thanks!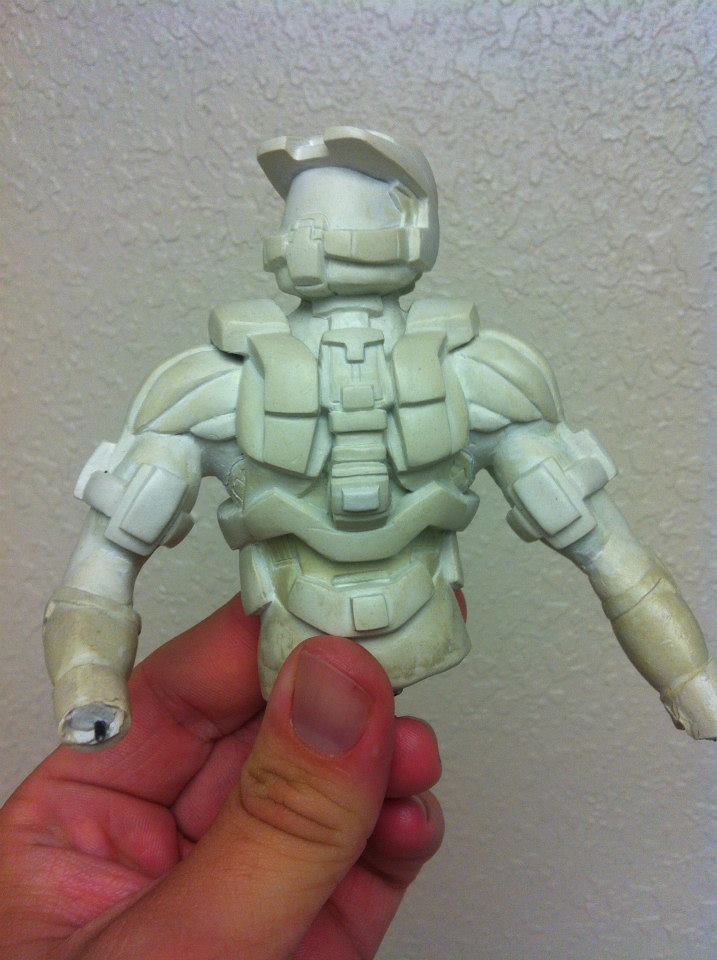 I use a clay called Apoxie Sculpt. It's a self-hardening two part product that can be molded and then sanded and carved once it firms up. Here's the first pic I took of my master chief statue.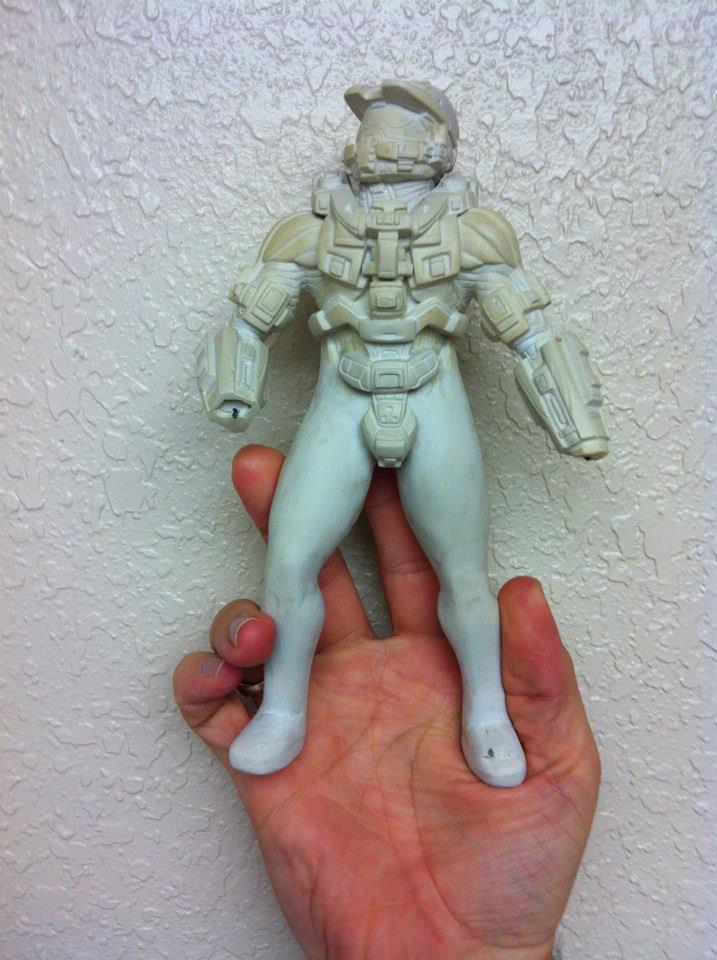 A close up after some additions. I love how easy it is to add on using this product. Being a father of 4 and having no art work area of my own in the house means I need to be able to set projects aside for long periods of time and come back to them and just start where I left off.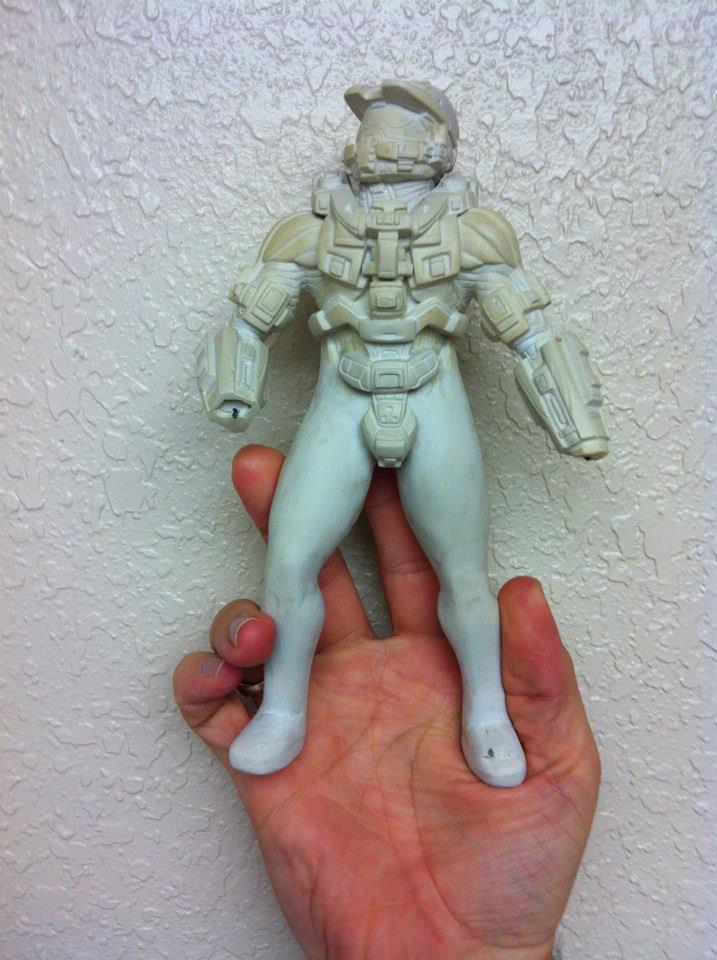 Legs were added. My wife laughed at his lack of pants :)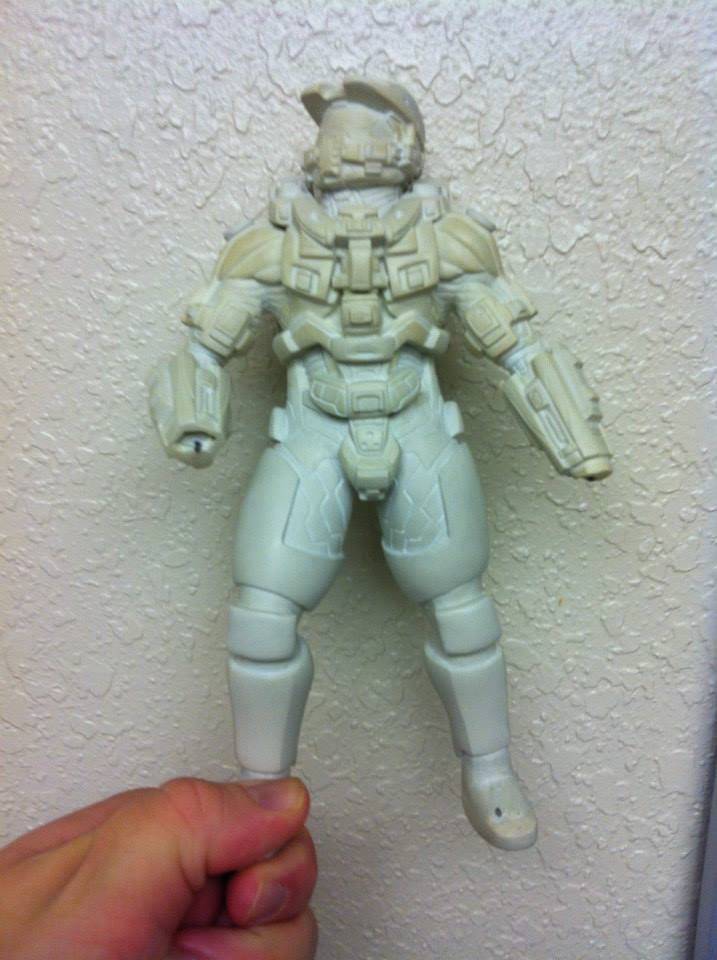 Now he has some pants!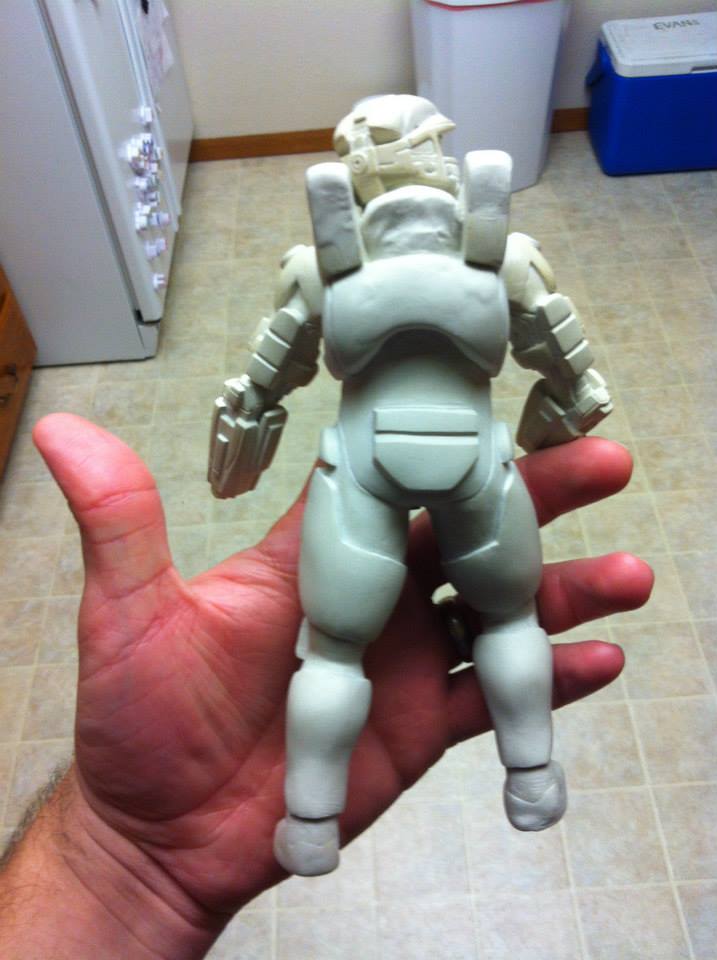 Starting with some of his back armor. I like how his jet packs turned out in the end.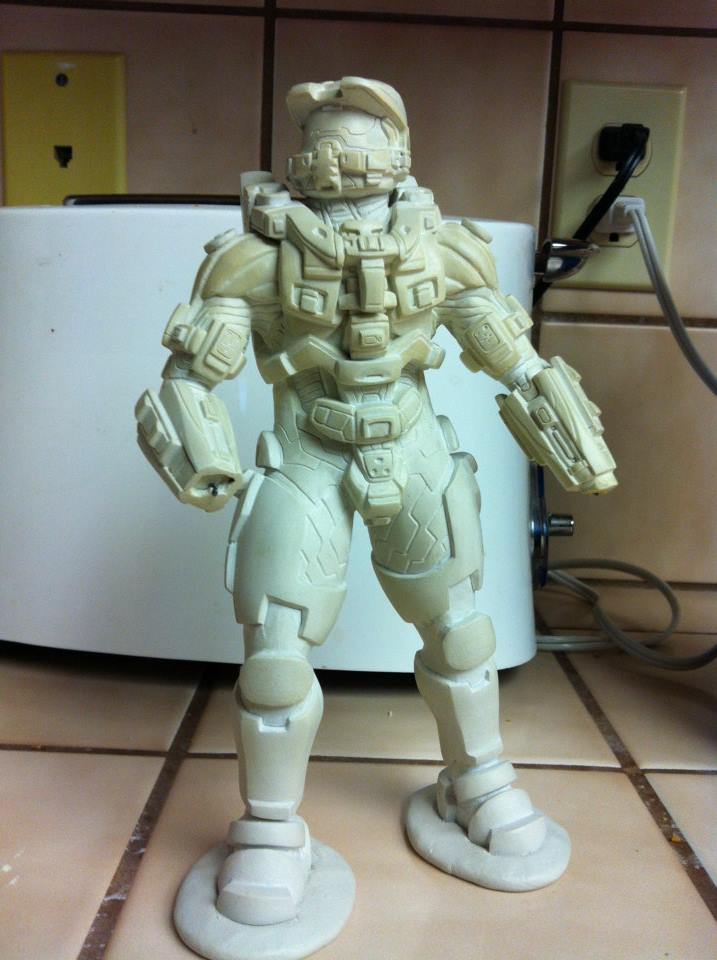 Finally standing up on his own. It was nice to finally see how the pose was looking without me holding it.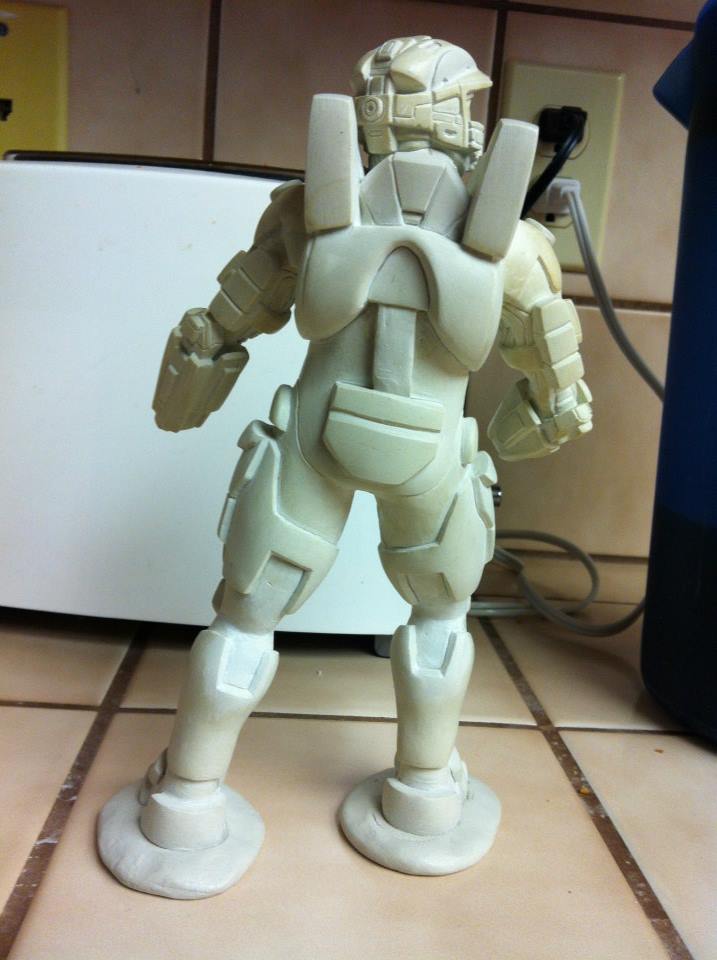 From the back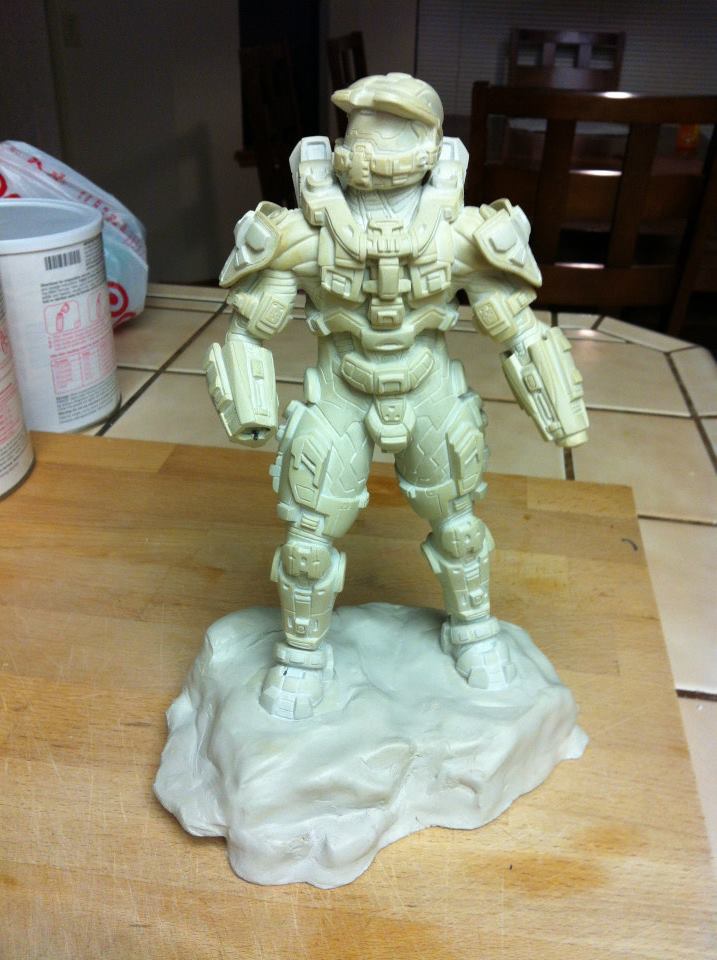 More detail added. Including his shoulder pads, love those! Also finished the rock base he's standing on.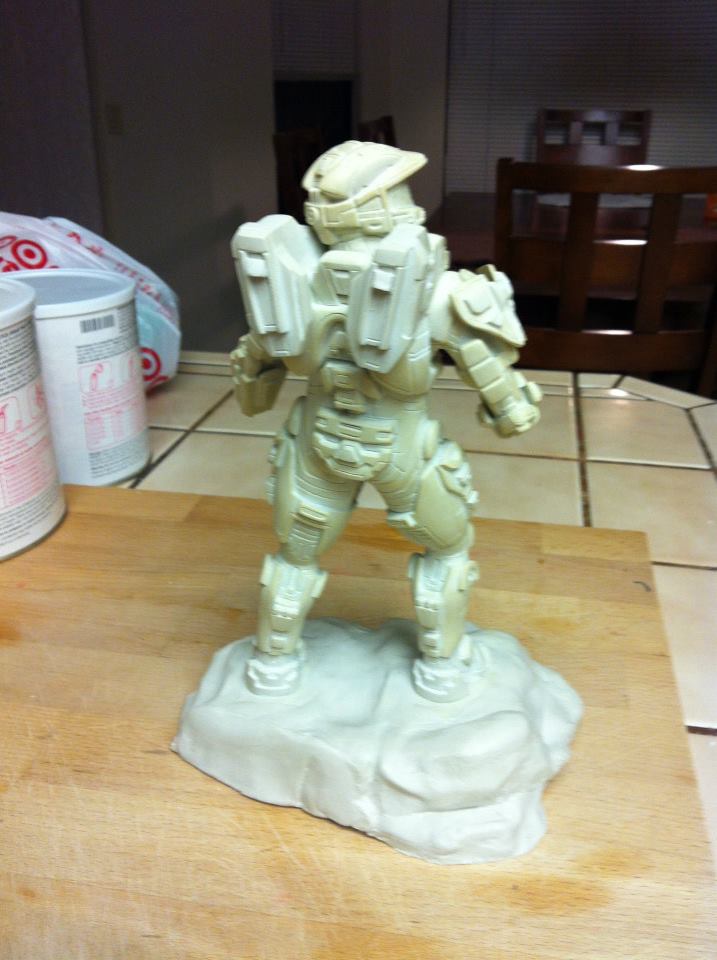 Here are those finished jet packs that I really like!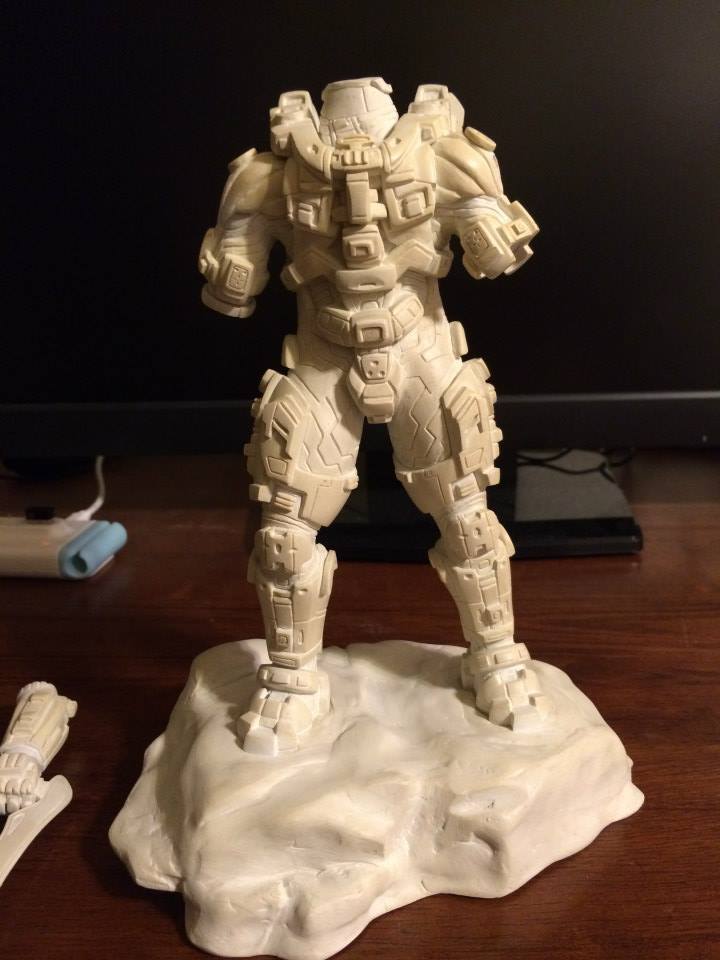 I found out after completing the statue that in order to have a successful mold made I would need to separate some parts so they could be cast separately and then attached. Here is the headless chief!

Chief de Milo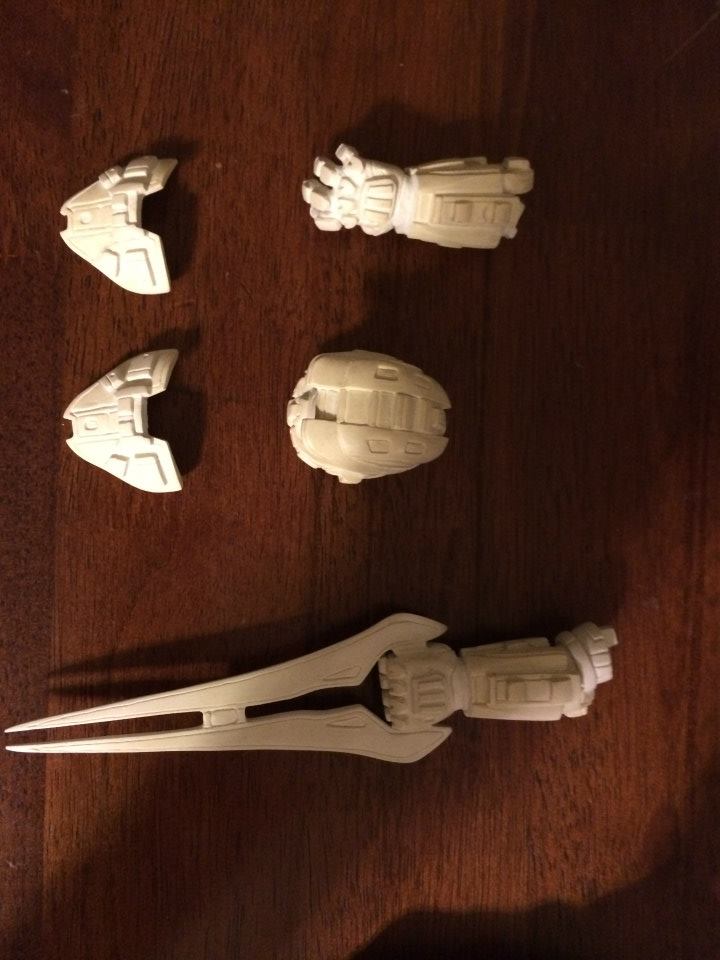 Here are all of the detached limbs. It was a lot of work removing these and modifying the statue so they could be reattached properly, but I made a few changes to the pose in the process and was happier with the final result :)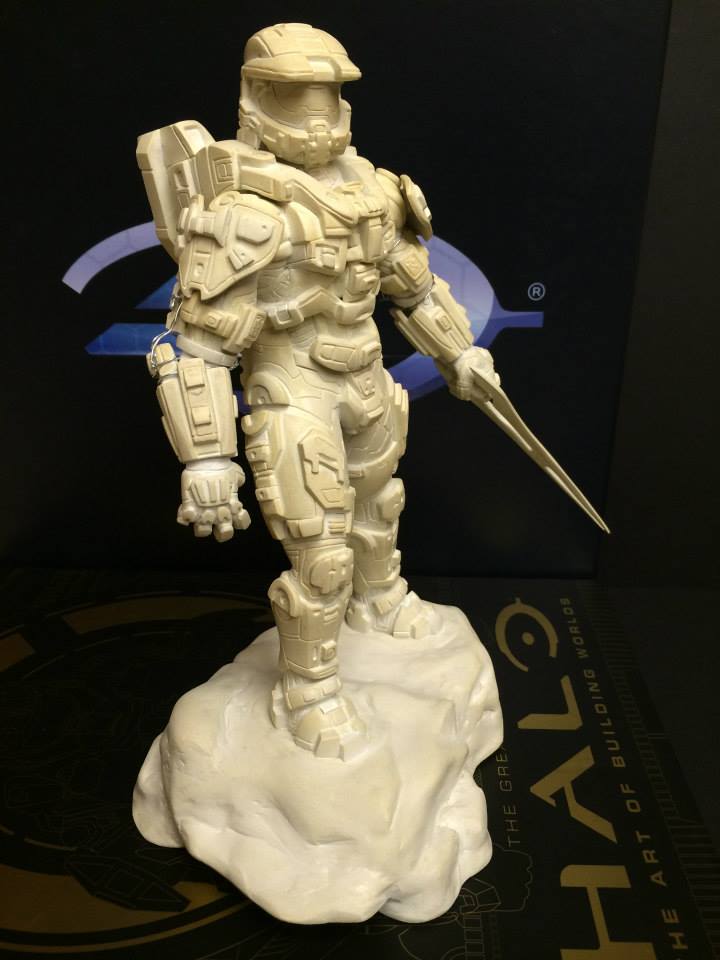 This is the final picture before I sent it off for casting. You can see the metal wire holding the arms on for the picture.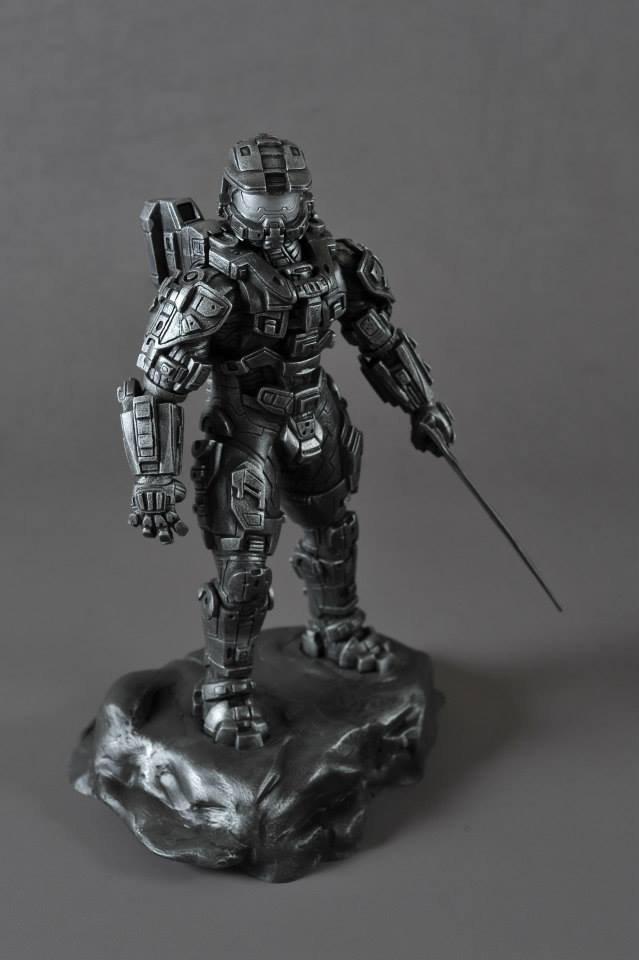 It was so exciting to get the reproductions back from the casting company. They did an amazing job and my wife took some amazing photos. This statue is a black epoxy with silver wax painted on.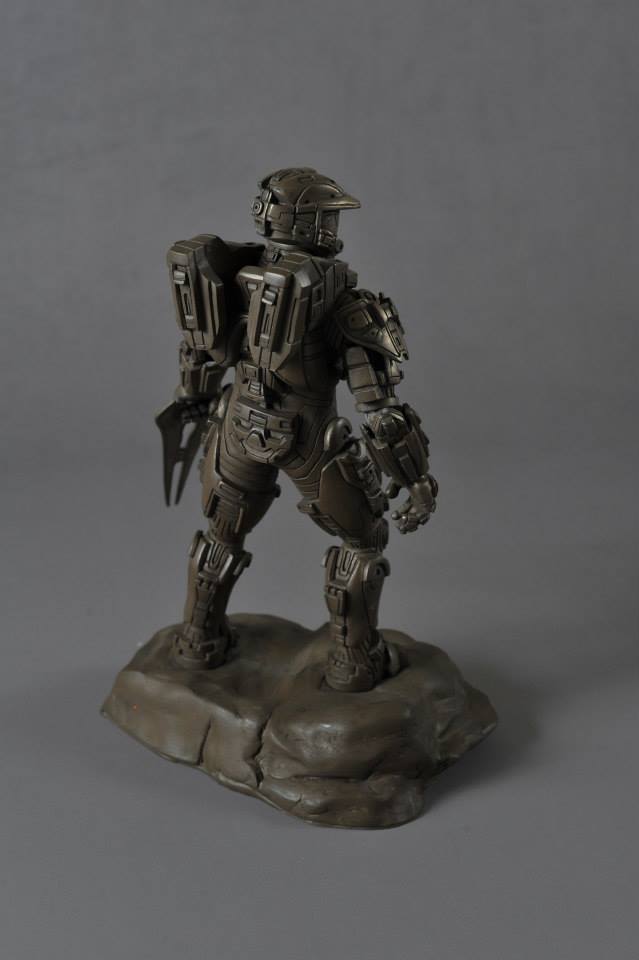 This is cold cast bronze.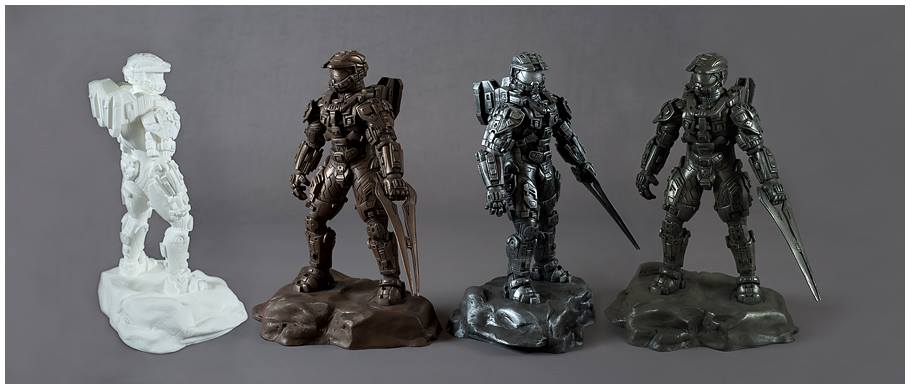 Here are the 4 different types of reproductions I had the casting company make. White epoxy, cold cast bronze, black epoxy with silver wax, and cold cast nickel. I think they look pretty awesome together! Hope you enjoyed my post, Thanks!!