Once more unto the breach and all that. Same drill as before, click to see the originals over at Deviantart. This time, I did a quick check to make sure that I wasn't posting repeats.
To me, the stereotypical Cortana fanart is little more than cheesecake. And while there's plenty of her standing around looking hawt, there's plenty of artists out there who seem interested in her as a character.
So, without further ado...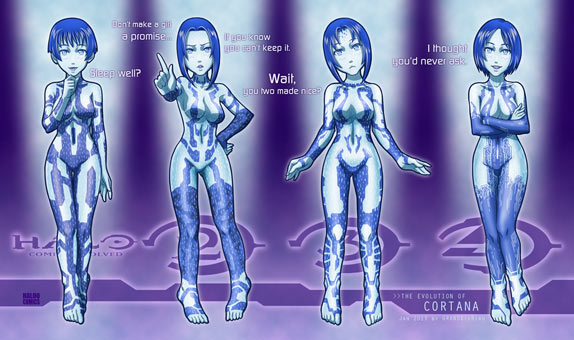 The Evolution of Cortana by GrandBigBird
This author actually has plenty of Cortana fanart, including comics of her interacting with Kalmiya.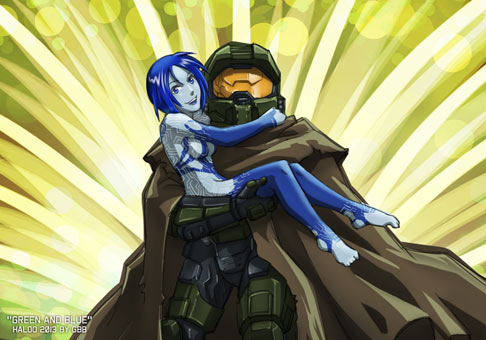 Green and Blue by GrandBigBird
Admit it. Your heart just melted. I recommend saving this picture and using it as a cure for depression.
Counting Stars by electrikfeather
A nice piece of fanwork from someone who took Cortana's death pretty hard.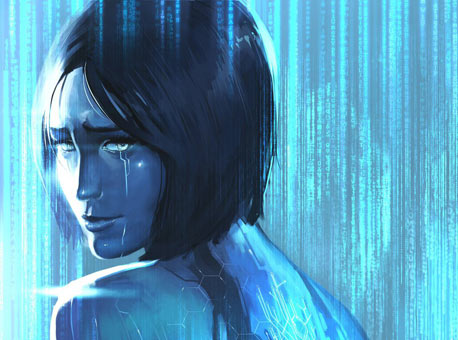 A Promise to Keep: Tribute to Cortana by Chrbr
Maybe it's a trivial detail, but I absolutely love how he did the tears.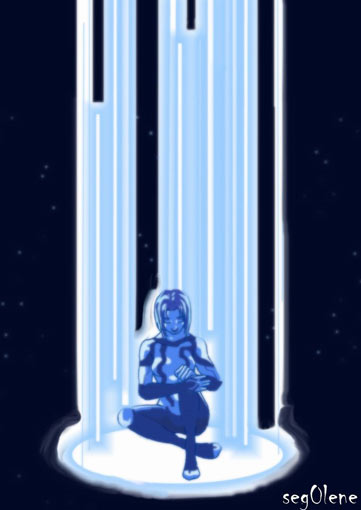 Lost by Seg0lene
= (
*hugs*

Cortana (Halo 5 concept) by NightwolfArt
For some reason, this reminded me of a certain NatGeo cover.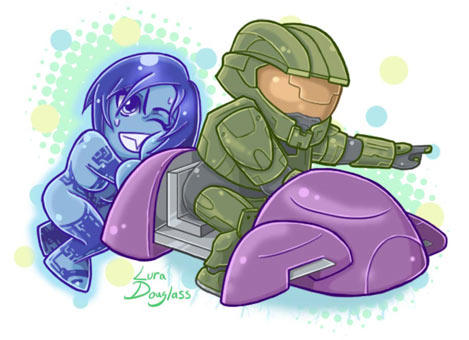 Push Cortana Push!!! by LunaARTemis-S237
Not shown: Collapsing internal surface of Requiem.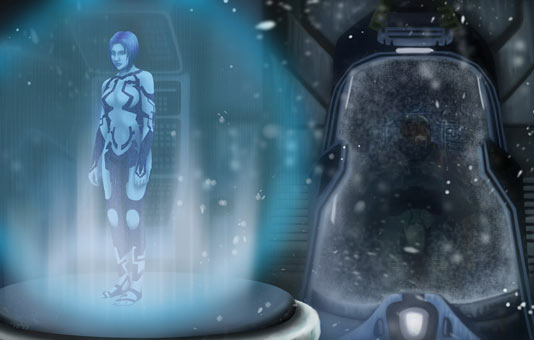 Cortana Waits by Ashley Kayley
It'll be a while yet.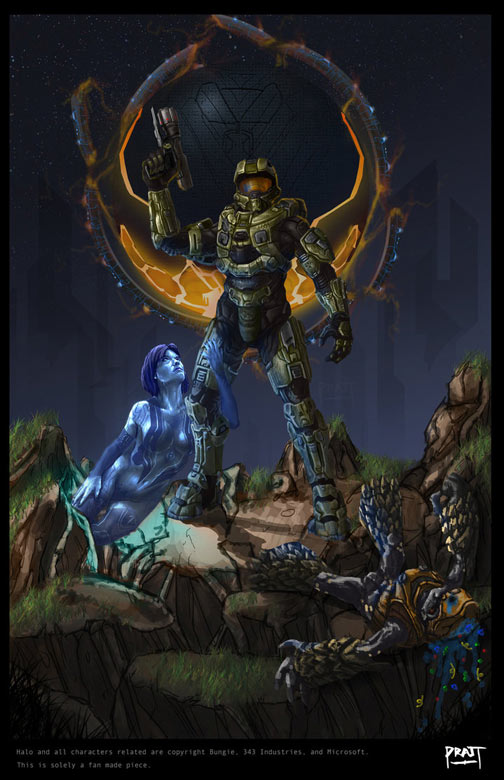 Halo 4 by PRATT-FACE
A little bit of Star Wars, a little bit of Grunt Birthday Party... Also, note the Halo ring around the Doomsphere.
Cortana by Raenyras
OK, guys, thanks for humoring me. Here's the cheesecake you were hoping for.
Next week, I'll see if I can get enough Requiem fanart to do this again.