Re: I've seen better-looking armor. *IMGs*
: I never actually thought that armor design was that bad to begin with- I
: mean, it's basically just Mark VI with extra details.
: See, I thought you were going to refer to these armor designs:
Alright, let's take a look at the first one.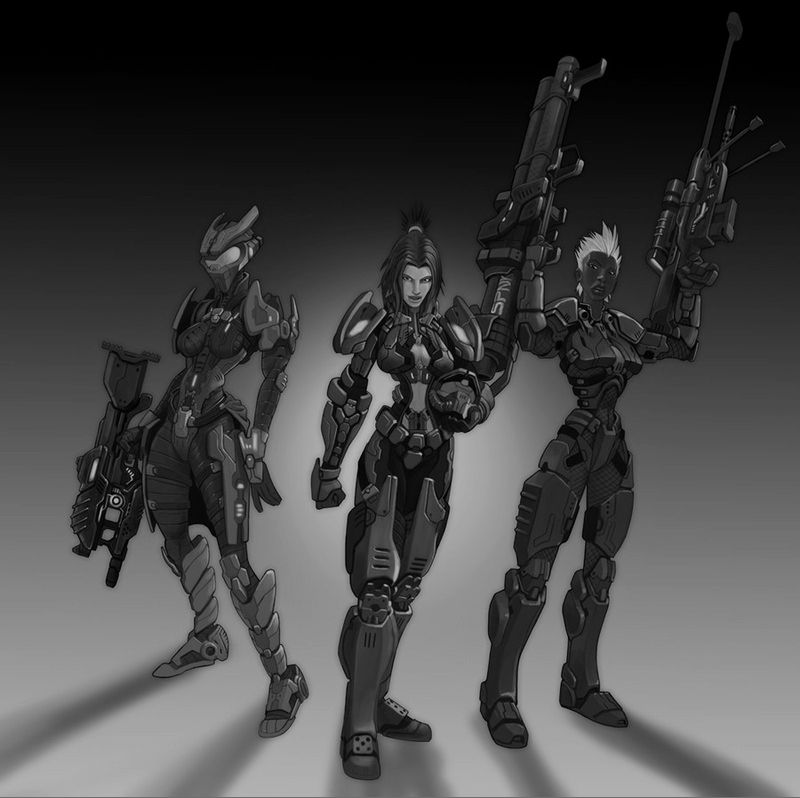 From left to right:
1: Underarmored, helmet looks like a Pokemon, pauldrons are shaped like butterflies to match, and armor has no business being that form-fitting around the chest.
2: Somewhat decent on the southern half, but the exposed stomach and sternum is absolutely unacceptable. Also, there's even less reason to mold the armor plating around her breasts like that.
3: I dare say that the only problem with this armor, discounting the color, is that the underarmor is probably too thin if it's showing off the navel like that. Everything else can probably be attributed to the fact that the woman's proportions are patterned off of WoW.
But yes. All the other armor samples you posted are utterly embarrassing.
I changed it to black and white so I wouldn't have to look at that eye-bleeding armor color any more.